Meet the Desert Heat Coaching Staff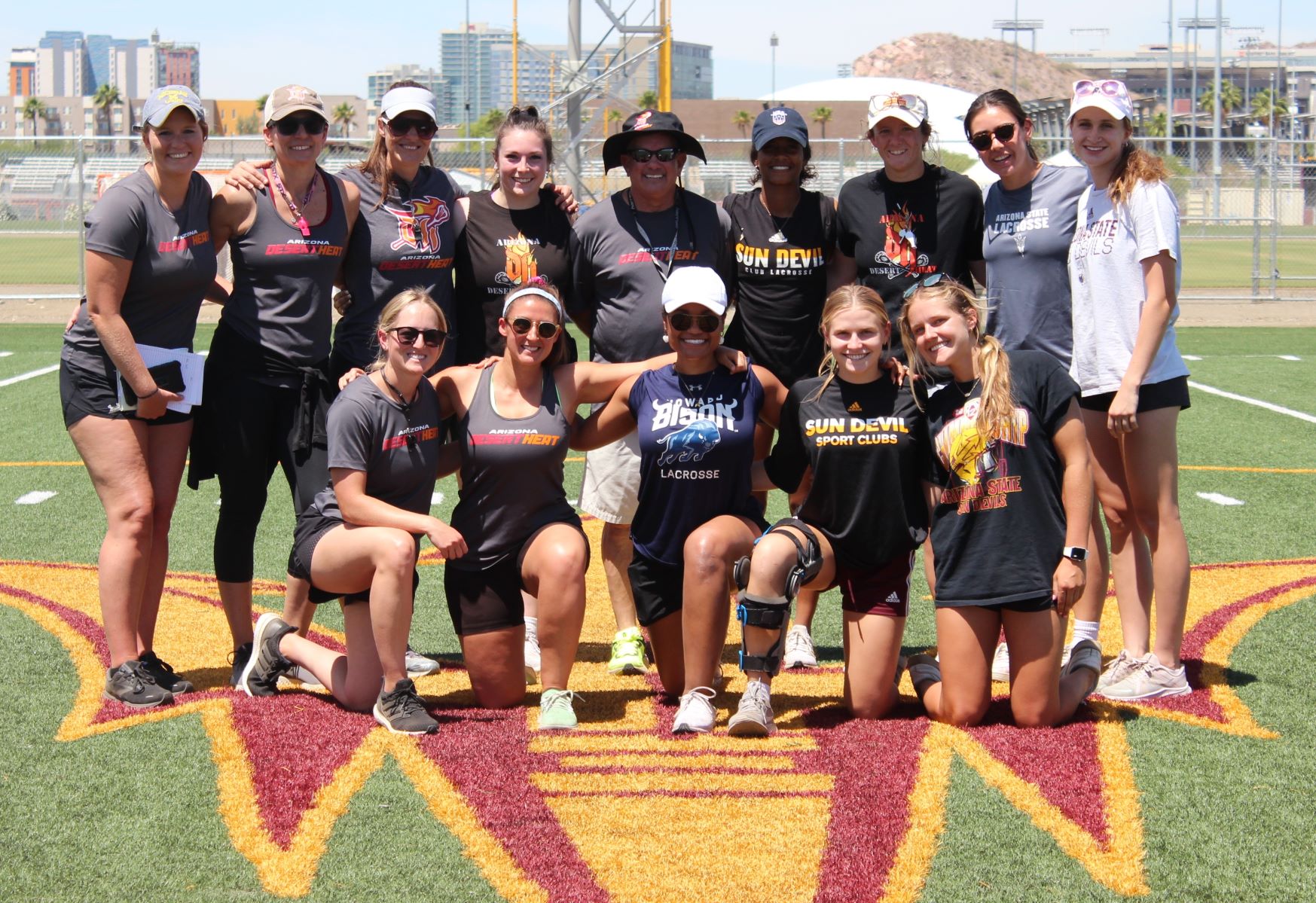 Jessica Barden, Owner/ Director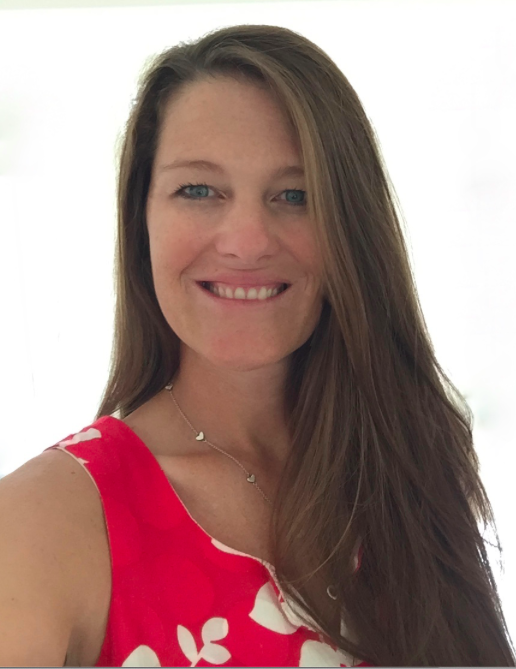 Jessica Barden was an All-American Lacrosse Player at Sweet Briar College in Virginia. Her passion and love for the game, combined with good coaching and some natural skills, led her to start AZGL. We know her at AZGL and Desert Heat as the founder of this organization. We also know she is the head coach of the Chaparral Varsity Girls Lacrosse Club in Scottsdale and has lead them to five state titles. In her quest to grow lacrosse at a national level, she has served on the US Lacrosse Board of Directors and many other committees in the past. Today she serves on the US Lacrosse Youth Subcommittee, Coaches Education Committee, and Sport and Development Committee. She is also a Level 1 certified trainer in the US Lacrosse Coaching Education Program. In 2010, she received the Excellence in Growing the Game award from US Lacrosse.
Contact Jessica at:
Jessica@azgl.com

602-315-4481
Tyna Murphy, Owner/ Director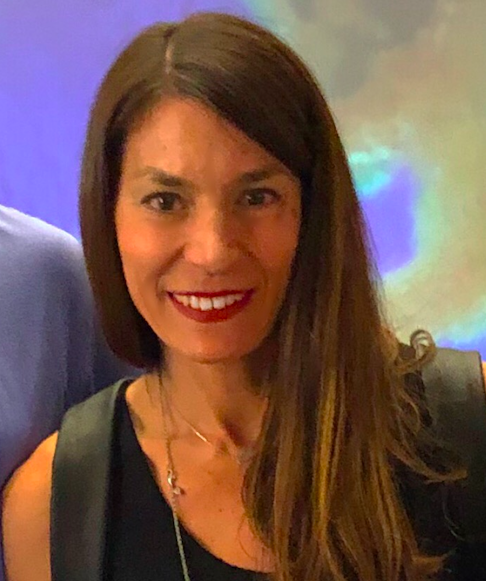 Tyna Murphy is originally from South Portland, Maine. She moved west and played college lacrosse at Arizona State University where she was team captain and a 1st Team all star for the WWLL her junior and senior year. She then continued as Head Coach of the Sun Devils for 5 years. During her time with the Sun Devils the team made their first appearance in the US Lacrosse WCLA National Championship Tournament where they received the Team Sportsmanship award. Tyna is also a founder of Desert heat, a Nationally rated Official, the current Local Board Chair for the AWLUA, sits on the National Umpire Committee (WGOSC) and US Lacrosse's Sport Development Committee. Tyna is also a Certified Strength and Conditioning Coach, Personal Trainer with FasTraX Performance Training.

Contact Tyna at:
tyna@azgl.com
480-225-8521
Lauren Fidati-Herod: Middle School
Lauren Fidati-Herod is originally from Bel Air, Maryland where she started her lacrosse and field hockey career as a defender at C. Milton Wright High School. During those four years the Mustangs appeared in 3 state championship tournaments. Lauren was named a Captain for both sports as well as All-County honors her senior year. Lauren traveled with club sports representing H20 Hockey and 543 Lacrosse. With a love for both sports Lauren selected to continue her education and athletic career as a dual- sport starter at Widener University in Chester, Pennsylvania. After college Lauren moved to Alaska to continue her professional career. Lauren relocated to Arizona during the summer of 2016 and wanted to get back involved with lacrosse. She started coaching Dessert Stix in the fall of 2016. She continues to coach Stix and Desert Heat. Lauren is excited to be giving back to the sport that gave her so much over the years as well as growing the sport in Arizona!

Lindsay Keaton: Middle School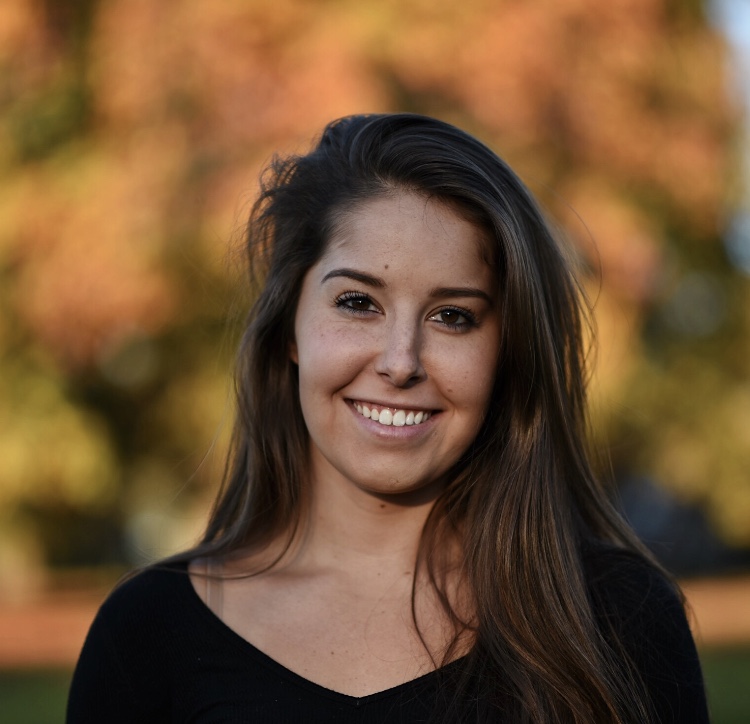 Lindsay is from Chicago, Illinois. She first picked up a stick in 5th grade and has not put it down since, playing Midfield and Defense for her Varsity high school team, offseason club teams, then on the womens club lacrosse team at the University of Missouri. Simultaneously, Lindsay was a girls lacrosse coach and referee for the Illinois Girls Lacrosse Association (IGLA) in the Chicagoland area for 5 years. Lindsay is new to Arizona and has been a coach for Desert Heat since Spring 2019.

Rachel Miller: Middle School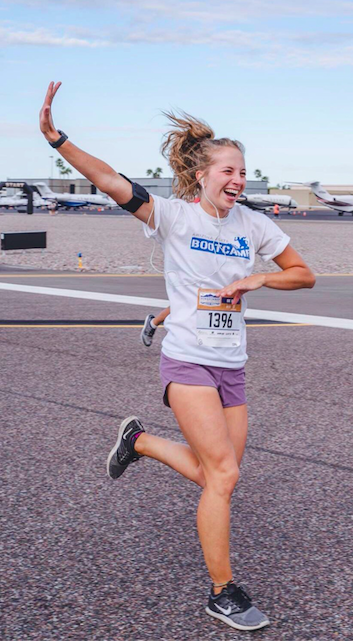 Rachel started her lacrosse career in high school, playing midfield and attack. Rachel is passionate about fitness and sports and moved to Colorado to get her degree in Health and Exercise Science and began her coaching career. She coached for Havoc Lacrosse for 3 years, where her team played 3 undefeated seasons. Upon moving back to AZ last year, she joined the Desert Heat Crew where she coaches middle school and directs the Central Stix Program.

Leela Kimbler Middle School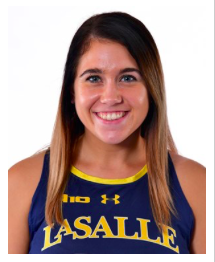 Leela Kimbler is originally from Easton, Maryland where she started playing lacrosse in 4thgrade. Over her middle and high school years, Leela played for her school and club team, CCLax. Leela played all positions for the La Salle University Explorers, in Philadelphia, Pennsylvania, while she majored in Elementary and Special Education. After graduating in May 2019, Leela moved to Arizona to pursue her dream of being a Special Education Teacher. Her hobbies include reading, spending time with family and friends, and playing with her puppy. She is very excited to teach young girls the love and passion of the game of lacrosse!

Melissa (Mel) Buel: Middle School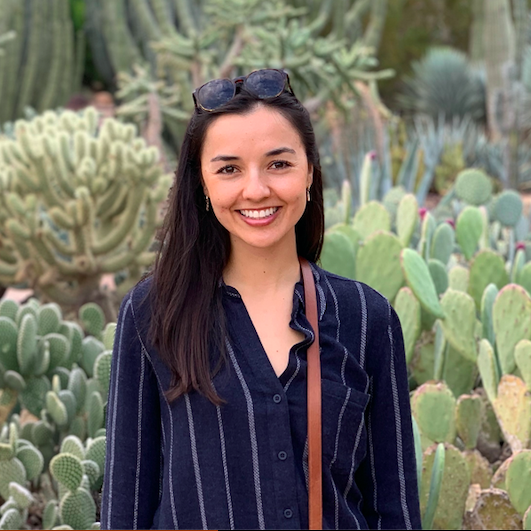 Melissa Buel was born in Bogota, Colombia and moved the Arizona in 2000. She played lacrosse for Horizon High School and traveled with Desert Heat. She was a team captain and a 1st Team all star for the WWLL when she played for The University of Arizona Lacrosse Team. After college, Melissa moved to North Carolina to teach English as a Second language. In 2014, she moved back to Scottsdale for a job opportunity in the financial industry. She now plays for the post Arizona post collegiate team and is the head of the Pixi program in Scottsdale. She is excited to grow the love of the sport in Arizona at an early age.
Kelly Cross: High School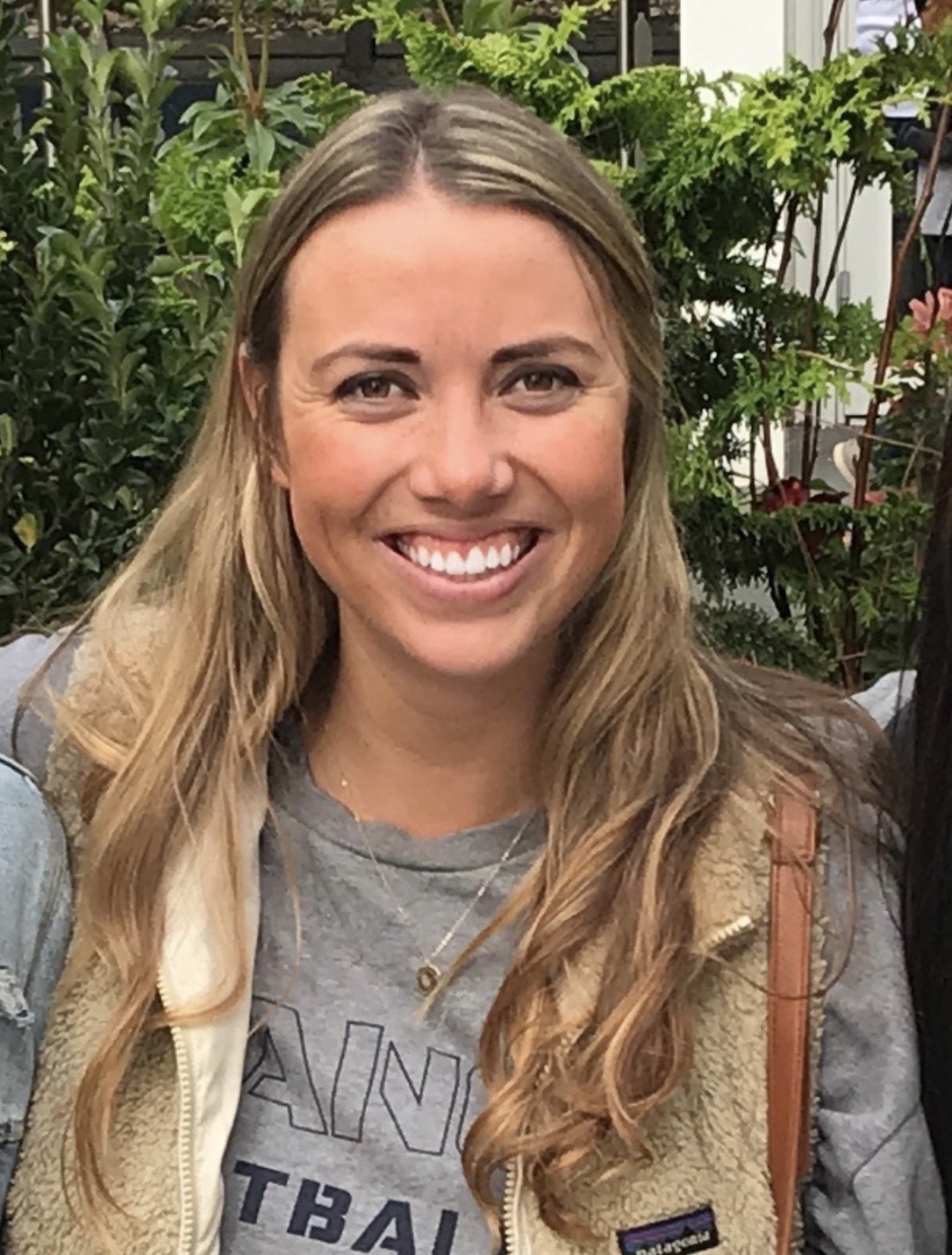 Kelly is originally from Philadelphia, PA where she began playing lacrosse in first grade. During her four years at Upper Dublin High School in Fort Washington, she was a four year Varsity starting midfielder on both the lacrosse and field hockey teams. She received National First Team All-America honors her Junior and Senior years in lacrosse and Second Team All-State honors her Senior year in field hockey. Kelly continued her lacrosse career at Syracuse University where she was a midfielder on a team that served as National Champion Runner-Ups once and Semifinalists the other three seasons. Post college, she went on to begin her career in communications and coach for a Philly-based club team, Big 4 HHH, until relocating to Arizona in August 2019. She looks forward to helping continue the growth of the game out west!

Ashley Bruns: High School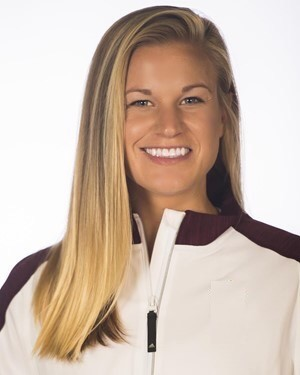 Ashley Bruns is a native of Ellicott City, Md., She is a former D1 lacrosse player from the University of Florida from 2009-2013. She currently holds Florida's program records for 1st in assists (94), 3rd in points (283) and 3rd in goals (189). Additionally, played an integral role in a string of three-consecutive NCAA Tournament appearances for the Gators spanning from 2011-2013. Twice garnering IWLCA All-South Region and All-ALC honors, Bruns also earned National Rookie of the Year and ALC Rookie of the Year in 2010. She also brings an additional 5 years' experience coaching at the Division I level as well as 5 years' experience coaching at the club/travel level.
Gary Neft: High School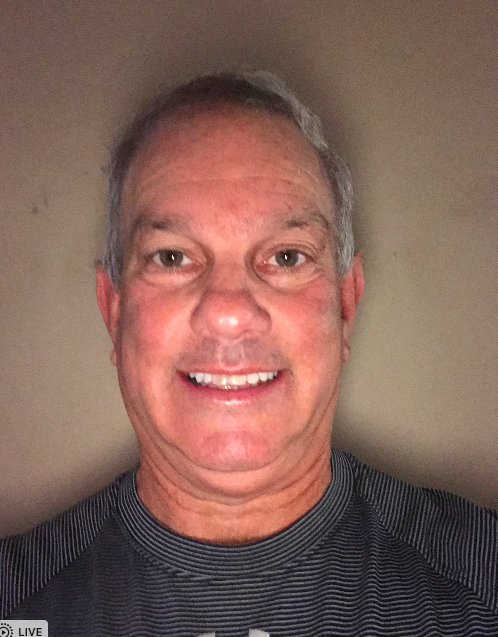 Gary recently retired after 23 years as the head coach of the U. of Pittsburgh women lacrosse team and before that was the head Mens coach for nine years. During his time at Pitt they were a 5 Time WCLL Champion, 10 Time National Tournament participant, 2014 WCLA National Champion and 2014 National Coach of the year. He also coached 40 1st Team All-Conference players, 25 2nd Team All-Conference players, 9 1st team WCLA All-Americans and 21 2nd team WCLA All-Americans. He left college coaching with 325 WCLA victories, which is # 1 all time.
While at Pitt, Gary founded the Women's Collegiate Lacrosse League, the largest collegiate club league in the country and one of eight collegiate leagues that makeup the WCLA, which has propelled over 20 colleges and Universities to varsity programs. He served as President for 23 years and is still a member of the board. Gary also was one of the founding members of the Intrepid Lacrosse club, the first travel team in Pittsburgh, Served as the director and recruiting coordinator for 7 years, Coached for 9 years and served on the board of directors for 10 years. The last four years Gary coached for the new True Lacrosse Club that began in Pittsburgh as well as helped out a various high school programs in Pittsburgh. Gary and his wife Michele recently moved to Arizona in June 2018.
Tori Schiff: High School
Tori started her lacrosse career in 8th grade as a chop stick with Desert Stix. She quickly fell in love with the game and joined Desert Heat where she played for Coach Jessica and Tyna. Tori went to Desert Mountain High School in Scottsdale, AZ. Throughout high school, she received numerous awards including first-team all-state midfield and was the recipient of an All-American award in 2015. Tori also represented Arizona at the Women's National Tournament for two consecutive years. Tori attended the University of Arizona and graduated in 2019 with a degree in Finance and Sports Management. She played lacrosse for the U of A club team all four years of college and worked for the D1 Athletic Department while attending school. Tori is excited to be coaching with Desert Heat and continue to help grow the game!
Aly Smith: High School/ Goalie Coach
Aly first started playing in 8th grade with the Desert Stix program. She then continued to play for 4 years at Pinnacle High School as well as playing club with Desert Heat. In her high school years, she was a 4-time state champion, received two Goalie of the Year awards along with two Sportswoman of the Year awards. Aly is currently in her Senior year at Lindenwood University in St. Charles, Missouri where she is studying Chemistry. Aly is a red-shirt Junior goalie for the nationally ranked NCAA DII women's lacrosse team. In the last three years of attendance, the Lindenwood Lions have appeared in the DII Final Four tournament twice and the Regional tournament all three years. Aly has multiple year of experience in coaching goalies and plans on continuing to grow the sport.
David Moore-Beitler: High School
David is originally from the Washington DC area and has been around the game for as long as he can remember. During his playing career he played Attack, Midfield, and Defensive Midfield in high school as well as for Butler University, where he founded and ran the Men's club lacrosse program for four years, eventually leading them to their first-ever playoff appearance in the CCLA. As a player he received awards for leadership, overall improvement, and was a four-time captain at Butler University.
David began coaching in 2007 when he was approached by a high school in Indianapolis to help their Girl's lacrosse program which was still in developmental stages. Although initially hesitant due to the inherent differences between Men's and Women's lacrosse, David quickly developed a passion for the game and specifically for player development. By 2009 he had been promoted to Head Coach, and led the program to become a perennial Final Four contender before he graduated and left Indiana after completing his undergraduate studies.
Since that time David has coached at camps and clinics across the US, and at the high school and NCAA ranks in both Men's and Women's Lacrosse, assisting the development of numerous Academic All-American, All State, All Region, and All American players.
David is currently an assistant coach for Chaparral High School, and enjoys spending time around Scottsdale with his wife, Allie, their baby, Levi, and their two dogs, Oliver and Milo.
Izzy Jade: Guest Coach
Izzabella Jade is originally from South Florida where she started playing lacrosse in 5th grade. In high school, she was captain of her high school lacrosse team and helped the team to win 4 district titles and regional playoffs. She was on Xteam while in high school, which helped her develop her game and desire to play in college. She is currently an Attacker for the Division I lacrosse team at American University in Washington D.C. where she is studying Justice and Law. She hopes to attend ASU Law after she graduates. Izzy loves to be creative and have fun on the field. She hopes to spread her passion for lacrosse to the players she works with. Her favorite hobbies include all things lacrosse, hiking, and spending time with her family.

Sydney Anderson: Guest Coach
Sydney Anderson is originally from Durham, North Carolina where she began playing lacrosse in the 7th grade. She played club lacrosse for Carolina Fever throughout middle school and high school. In high school, she was nominated caption and led her team to four conference championships and their first ever state championship in 2016. She also was named defensive MVP her senior year and was awarded US Lacrosse Academic All-American and US Lacrosse All-American honors. She currently plays Division I lacrosse at the University of Notre Dame, where she is pursing degrees in marketing and psychology. She loves to spend her free time cooking, dancing, and spending time outdoors. Sydney looks forward to growing the game in AZ!